One of the most important things you can purchase for your resale business is a thermal label printer, but with so many on the market, it might be hard to judge which is the best label printer for eBay, Poshmark & Amazon.
If you are currently using an inkjet printer to print your shipping labels, you know how fast you burn through ink.
This is costly and it is money you won't see a return on.
Instead, you should make the investment and purchase a label printer for your eBay & Poshmark business.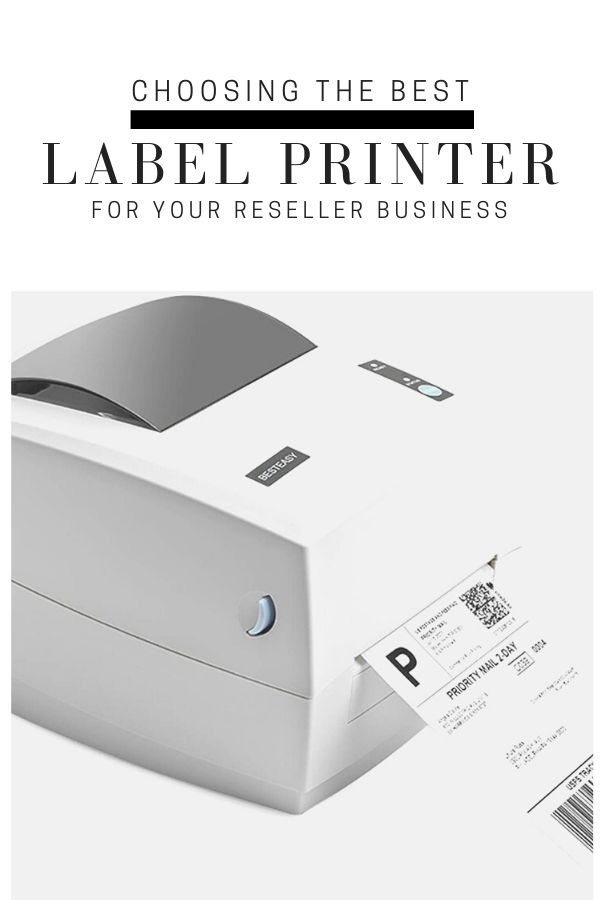 Which is the Best label Printer for eBay & Poshmark?
If you ask, most people will tell you that you need one of the more expensive thermal printer models, like a Dymo 4XL or Rollo. But I know not everyone has that kind of money to put into their business in the beginning.
Instead of spending hundreds of dollars, you can get just as good of a printer for much less.
I purchased the BESTEASY Label Printer on Amazon for my reseller business and have been nothing but pleased with it.
It is easy to install, comes with starter labels and works with eBay, Poshmark, Amazon and Facebook Marketplace. The only shop that I've had more of an issue with is Mercari and I'm hearing that this is true for most 4×6 label printers.
What I like about this label printer is that if you purchase the label rolls for it, it is all encased in one unit.
You can use any brand of 4×6 labels that you would like and it makes it a great buy for those who aren't ready to invest in one of the more expensive models.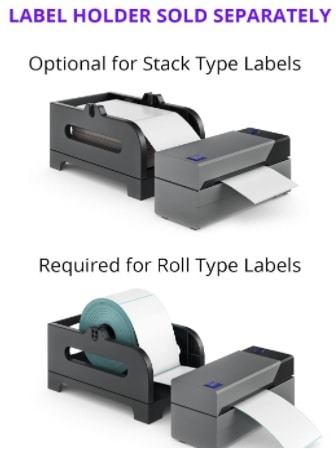 Many of the other label printers like Rollo make you purchase a tray to hold the roll labels and it takes up a ton of desk space.
All three of these models of thermal printers have to be connected via USB port to work, so if you are in need of a wireless thermal printer, you have limited options.
Wireless Thermal Label Printers
If you are only able to run your business from your phone, then you will have no choice but to spend up for a wireless label printer. The few that are on the market are much more expensvie and don't have the best ratings.
Brother QL-1110NWB works with both ios and android. The drawback is that it requires you to purchase only Brother labels which can get costly.
Instead of one of these label printers, you really are better off investing in a laptop because all if you are planning to be a full-time reseller on eBay, Poshmark or the like, a good laptop is a must!

Do you have a thermal label printer that you love? Tell me about it!