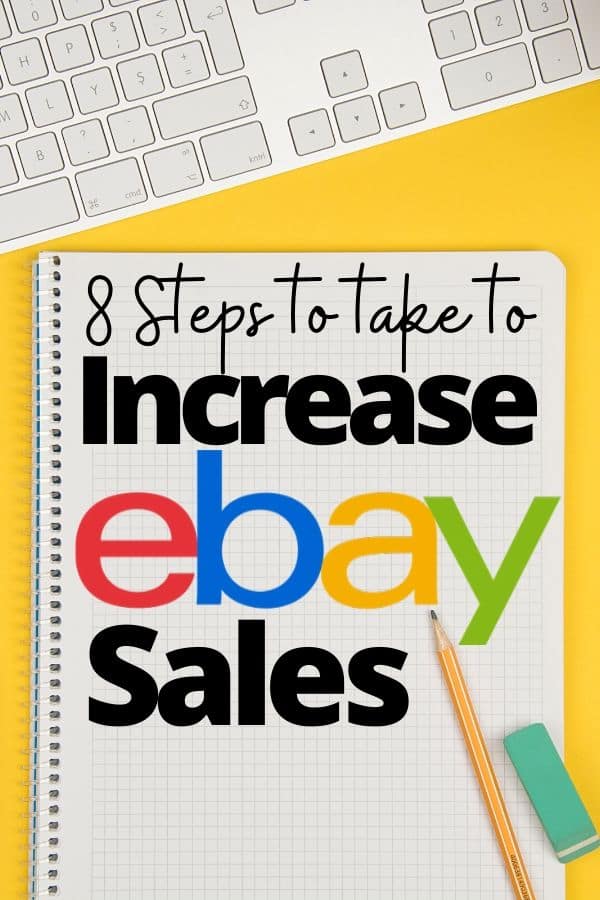 Both new & professional eBay Sellers have times where they struggle to get items in their eBay store to move. This can be super-frustrating and at times you may even feel like throwing in the towel. Before you do, I recommend that you try these eight steps that have proven successful in helping me increase eBay sales.
How to Increase eBay Sales in 8 Steps
1. List EVERY DAY
One thing that I know for sure is that eBay will reward you if you list consistently.
Have you ever noticed that when you list or soon after you list, you will get an offer or a sale? Think it is a coincidence?
It's not.
Ebay has something in its algorithm that pushes listings to the top when there is some type of activity in the sellers store.
If you can set a schedule to where you are having listings (even as low as three) per day go out, you will start to see an uptick in sale.
This doesn't necessarily mean that you have to list everyday in real time.
One trick that you might not be taking advantage of is storing listings in draft form.
Simply save a listing as a draft and you can go back to it when you are ready to make it live.
2. Offer 1-Day Handling
Ebay loves a quick sale and even more than that, they love a seller who is willing to ship next day.
It is a win-win situation for eBay sellers because not only will you be rewarded with your listings showing up more, but your customer will also be thrilled to have their item in hand sooner than expected.
Now, this will only work if you can actually meet that one day deadline.
If you are someone who doesn't utilize FREE USPS pick up, then this might not be the best option for you.
Luckily, we have a few other options to help you increase eBay sales.

3. Always give an opportunity to ship Priority.
When you are filling out the shipping information, make sure that you give as many options as you are able to actually offer.
Your first option should be the least expensive option.
Somewhere in the options, you should always have at least one Priority Option.
Ebay loves it when you get your items to buyers quickly and by offering Priority Mail with USPS, customers can be sure that their item is both trackable & insured.
4. Better yet, offer FREE SHIPPING
Did you know that people on eBay can search for items that offer FREE SHIPPING?
This means that if you aren't offering free shipping that you might not even appear in the search.
Can you imagine?
You might have just what someone is looking for (and even at a better price) but because you don't ship for free, they won't know your item is even available!
That is disappointing news, eh?
While we don't offer free shipping for our heaviest of items, we do offer it for most things in our store.
So, if we have an item for $9.99 and at most the shipping will cost $5, we will list it for $14.99 with free shipping.
It gets a little trickier with heavier items because shipping them across the country via Priority can be a real sale killer.
5. Use Markdown Sale
One of the best features for eBay store sellers is Markdown manager.
This feature allows you to create a sale and you can tailor it to fit your specific needs.
You can run it for a few days or a few months & can choose specific eBay categories or your store categories.
There is no need to offer a huge discount to see a jump in eBay sales.
I have seen sales from just a 5% off sale.
Why is that?
Well, when you use the markdown sale, eBay emails out the notification of the price drop to anyone who has been watching your item.
This means that you are getting free advertising to those who have shown previous interest in your item.
6. Promote Listings
Ebay offers store sellers a way to get their listings pushed to the top of search through Promoted listings.
Promoted listings is when you set an ad rate for your listing and pay eBay a set percentage if you sell it.
You get to choose the ad rate and it can be based on trending rate or on whatever percentage you feel is profitable.
I use this on all of my listing and have seen great results.
The push to the top is great because some customers are not looking for the best deal or don't have time to waste looking at each & every listing.
They simply want to find the item they are searching for and buy it right away.
If your listing is one of the first one that pops up in search, you are at a huge advantage of selling it!
Now, make sure that you do your homework with this feature.
It isn't a set and forget option.
If you choose to use the TRENDING AD RATE, you will need to keep an eye on it because it changes often and you will have to update it.
Keep in mind that when you are trying to calculate your price, you will want to factor in the percentage that eBay will take from the sale when you use the Promoted listing feature.
7. Set Volume Pricing
If you have more than one of any given item and you would like to be able to sell several of that item to the same person, you should be using the volume pricing tool.
This allows you to offer a discount if the person purchases more than one of the same thing, which encourages your customer who might initially come to buy one, to buy more!
I usually keep this set at 10% and have seen several sales come in as a result.
8. Use the Best Offer Feature
While this is not my favorite tool, it is worth mentioning.
Best Offer allows the customer to offer a price they are willing to pay.
This can work and be beneficial to you as a seller only if you are willing to lose some money and are anxious to get rid of something you have in stock.
The problem I have with this feature is two-fold.
One~ This can work against the buyer who is looking to make a quick purchase. Mentally, the buyer may wish to make the purchase regardless of Best Offer option but is then tricked into thinking they should be getting a better deal. This results in you losing a sale you might have otherwise gotten easily or for the initial asking price.
Two~ This option often gets customers who are looking to get something for nothing. It encourages customers to ask for much less (like 50% off) and can be a HUGE waste of time for the buyer to have to go back & forth settling on a price.
Now, if you don't mind haggling, this option might be great for you.
Nevertheless, eBay clearly believes that by being flexible with your pricing, you have a better chance at selling.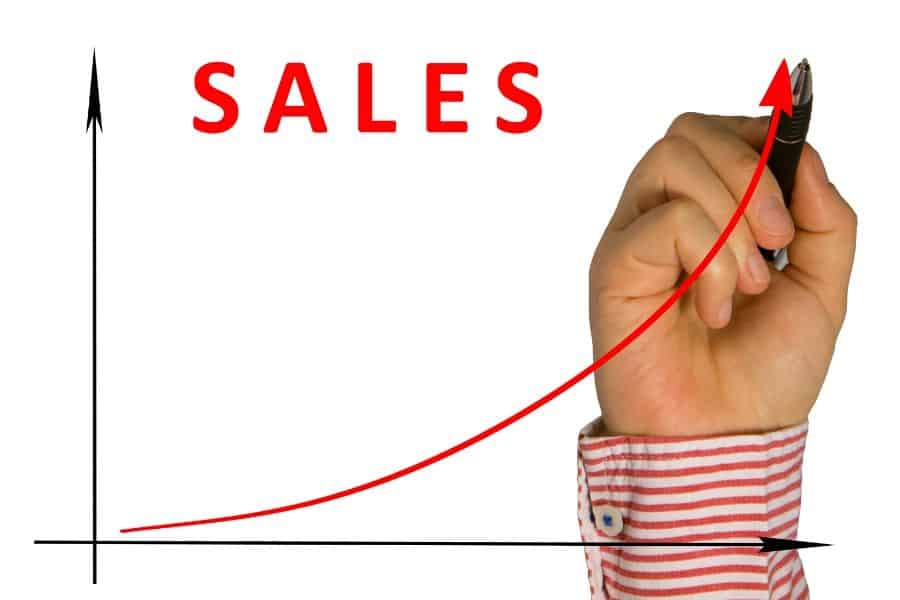 If you are looking for ways to increase your eBay sales, I do suggest that you give some, if not all, of these 8 selling tips a try. You can always go back and change your settings in bulk if you aren't happy with the results!
Do you have any great eBay sales tips for sellers?