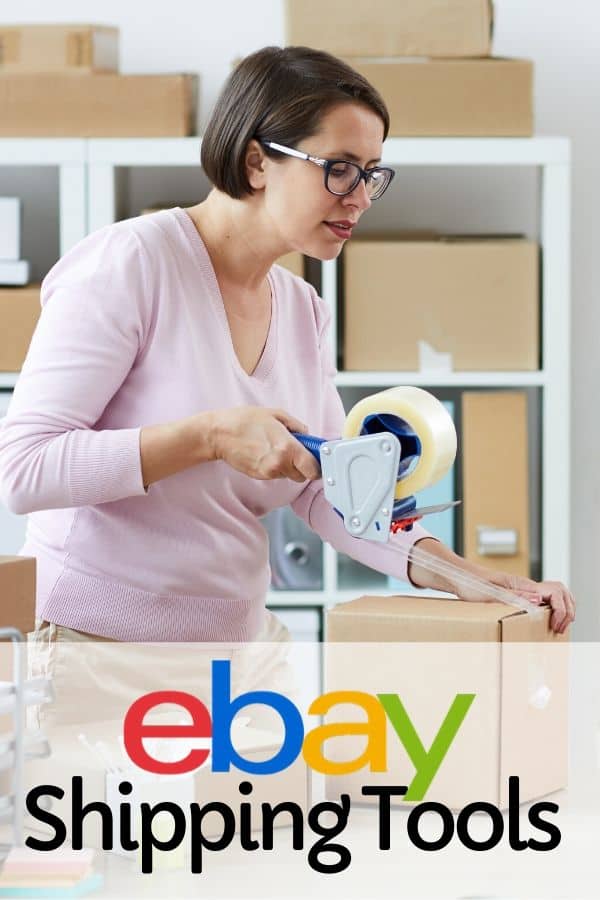 One of the best things about owning your own online eBay business is being able to ship from the comfort of your home. In order to do this, you need to have the right equipment. If you are just getting started with your eBay store and wondering what you need to be able to ship from home, we have a list of shipping tools for eBay sellers.
Shipping Tools for eBay Sellers
Shipping Scale
You will find that there are many different types of shipping scales on the market.
Make sure that you look at them carefully to see their weight limit.
The best shipping scale to buy is one with a weight limit of at least 50lbs.
DYMO Thermal Label Printer
When you first start out selling on eBay, you are going to notice that you are going to be going through a ton of printer ink, especially if you are using an inkjet printer. Printer ink is not cheap!
If you want to get a jump start on saving money and being able to print from home, you should consider purchasing a DYMO 4XL Thermal Label Printer.
This printer is the only model that prints the extra large 4 x6 inch labels ( it will also print smaller labels as well).
While expensive, when you think of how much it costs to buy printer ink, it really isn't that high of a price.
Polymailers
If you are selling clothing on eBay or anything soft that has no risk of damage, you will want to stock up on Polymailers.
You are best off buying polymailers in bulk. No need for bells and whistles, just find ones like these Polymailers that have a peel & stick closure.
While you can buy them directly on eBay, they can take a while to ship. Amazon provides Prime Shipping, so they arrive in 2 days!
Bubble Mailers
Sometimes your items might be a bit more delicate and for those you will either need a box or a bubble mailer.
USPS will send you free Priority Rate Bubble Mailers, but if you are selling something that can be shipped first class, you are going to need to get your own.
I prefer the poly-bubble mailers to the kraft bubble mailers because they are less likely to tear open during shipping.
Boxes
I think it is always good practice to have boxes on hand in case you need them.
I have found that most items that need a box, need to be mailed priority rate.
Since the US post office offers free Priority Rate boxes, I use those.
The other great things about shipping with USPS Priority boxes for more fragile items is that they are insured.
Packing Tape
One of the things you will want to make sure you buy in bulk is shipping tape as you will go through quite a bit of it when you use boxes.
Go ahead and buy the Heavy Duty Shipping Tape because you will end up using less than if you opt for a cheaper variety.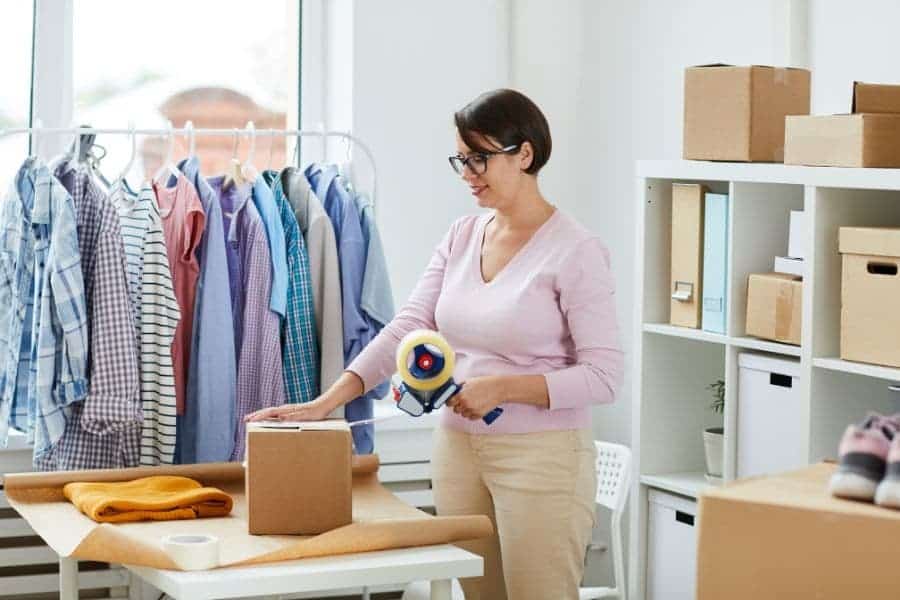 Part of getting your online eBay business off the ground the right way is by making sure you have your office set up with everything you need. I suggest you make sure you have all your eBay shipping supplies ready to go before you begin listing items for sale!