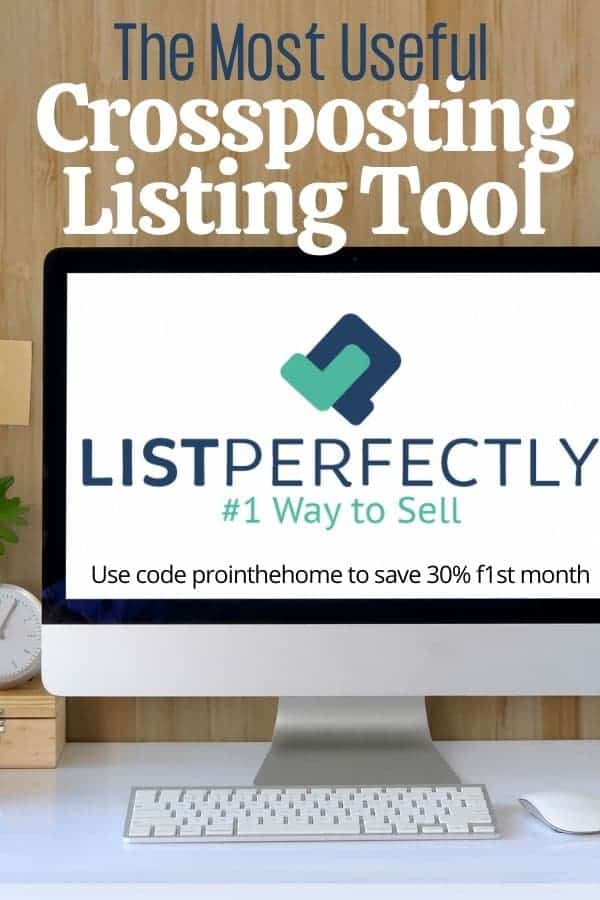 (Note: The links in this post are affiliate links, and we will be compensated when you make a purchase by clicking through our links. Read our disclosure policy.)
If you are a reseller selling on more than one platform, you might be interested in learning about a tool that will help you with crossposting your listings from one platform to another. The tool I am referring to is List Perfectly and if you haven't heard about it, get ready to do business on a whole new level!
List Perfectly is both a product management system and system to crosspost listings from one platform to another easily.
Currently, this crossposting tool works on the following platforms: Ebay, Etsy, Poshmark, Mercari, Tradesy, Facebook Marketplace, Grailed, Depop, Kidizen, & Shopify. Rumor has it that it will soon add Instagram to the list of seller platforms!!
Using List Perfectly to Crosspost Listings
List Perfectly can be used in two different ways, through the inventory management system or through an active listing on any of the aforementioned selling platforms.
Inventory Management System to Marketplace
If you are someone who sells the same item from time to time, List Perfectly has an online management system that allows you to download listing template in one place and move it seamlessly to other selling platforms.
Inventory to Marketplaces allows you to also take advantage of using features like delisting and viewing analytics.
Marketplace to Marketplace
List Perfectly will move your images, titles, and description from one listing platform to another in seconds!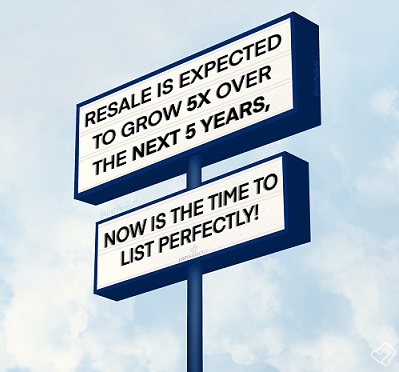 My Personal Review
I have been manually costposting my eBay listings little by little for the past several months.
The amount of time it takes to download and then upload just the photos to a second selling platform is enough to discourage someone from crossposting.
It is a time consuimg, labor intensive process.
List Perfectly takes all of that out of the equation and makes cross posting such an easy process.
I am excited to see how having all of my listing available on numerous platforms is going to increase in terms of sales and will certainly share with you what the end result is in a few months!
What do you think about cross posting on various selling platforms?
Want to give List Perfectly a try? If you sign up and use code prointhehome to receive 30% OFF your First Month!