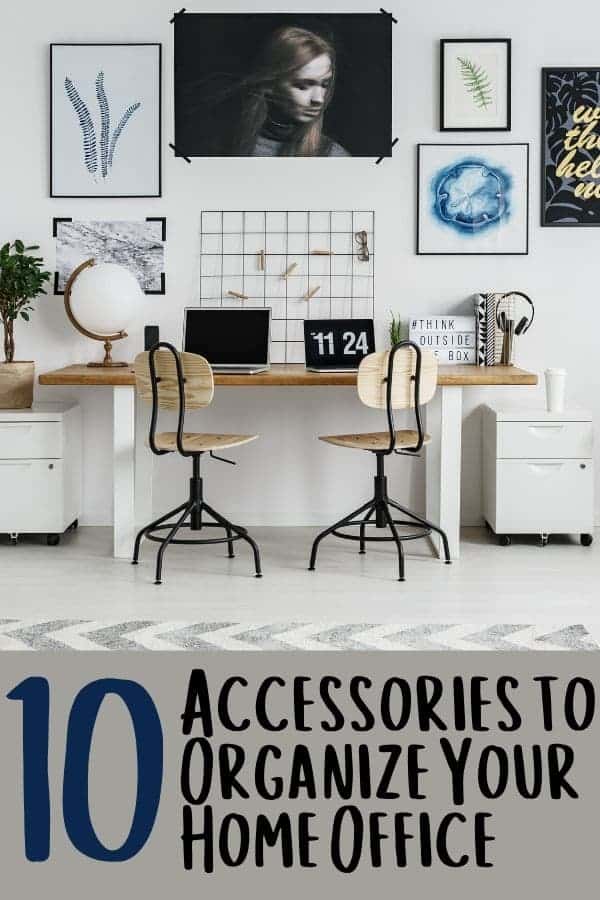 Are you looking for ways to organize your home office so that you can be more productive and less distracted?
You are not alone.
One of the challenges when working from home is productivity. One way to be more productive when you are working from home is to have a dedicated work space.
While we all love being able to work from the couch, there is something to be said about having a tidy desk for work. I know that I tend to feel less distracted and more productive when my workspace is uncluttered.
In fact, The Journal of Consumer Research, Inc. did a study on how well students were able to complete math equations in environments that were both clean & organized and cluttered.
They found that students whose work area were organized were able to complete the equations faster and with greater focus than those with cluttered workspace.
If you are looking for ways to organize your home office, we have some great accessories for you to check out!
10 Accessories to Organize Your Home Office