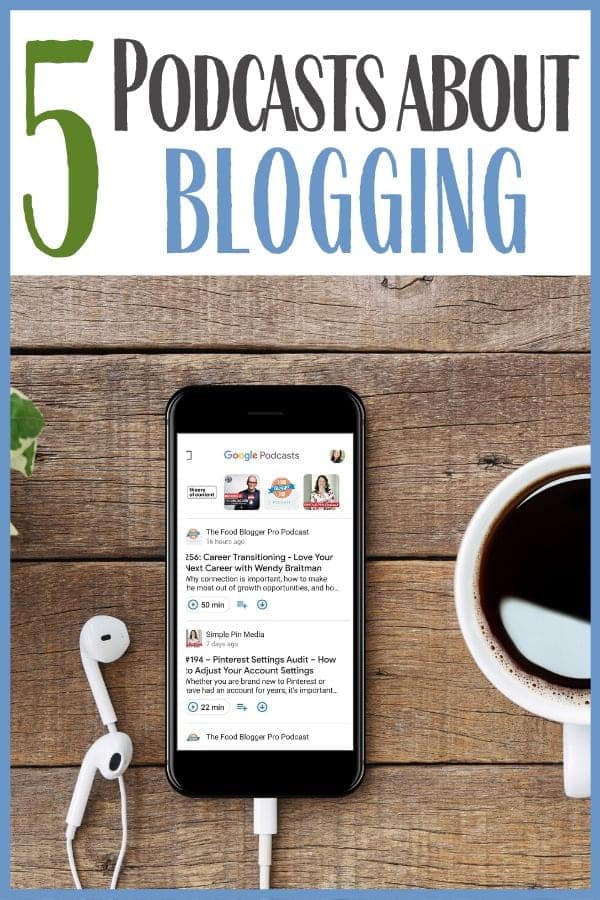 Whether you are getting started blogging or are a veteran blogger, there is ALWAYS something to learn. Podcasts have become increasingly popular because of how easily accessible they are and you'll find tons of very informative and relatable content for just about every discipline under the sun. And while there are a ton of great Podcasts about marketing your business or self-motivation, there are very few podcasts about blogging.
It can be super frustrating when you are searching through Podcasts with a focus on Blogging and find that they aren't exactly what they seem.
Many Podcasts that claim to be about blogging are more about running a business or marketing your website, rather than actionable takeaways that can help you grow as a blogger.
After listening to hundreds of Podcasts, I have come up with what I think are the 5 Podcasts that every blogger needs to hear!
These are Podcasts that are not only geared toward those in the blogging industry, but also have great tips to help you on everything from best blogging practices to growing your traffic.
5 Podcasts about Blogging that All Bloggers need to hear
Whether you are new to blogging or a blogging veteran, these are the best podcasts out there to help you be your best!

Do you have any great podcasts about blogging that you think I should check out?