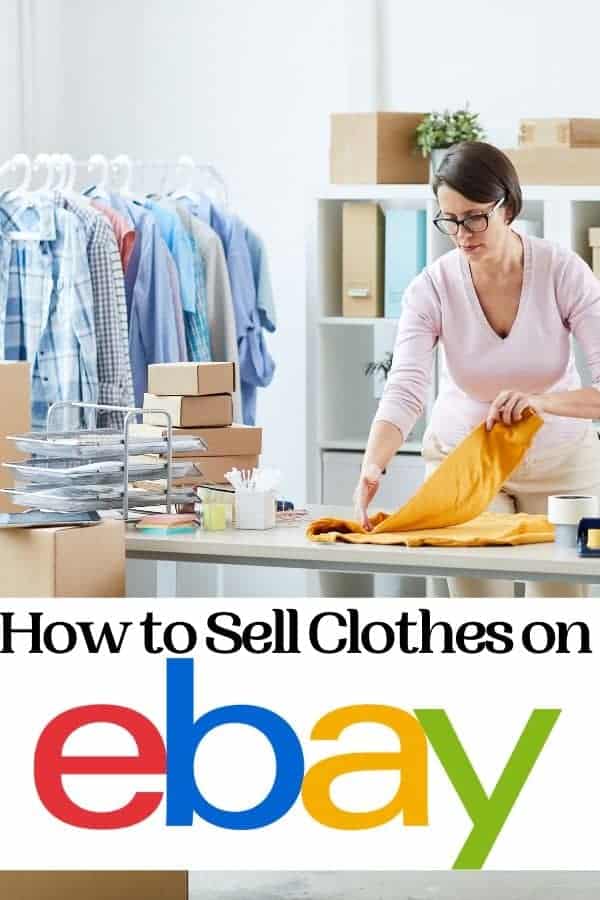 Are you thinking about selling clothes on eBay to generate some money? Clothing is a popular category on eBay and one that almost anyone can profit from if you know what you are doing. If you are wondering how to sell clothes on eBay, we have some tips for how to get started.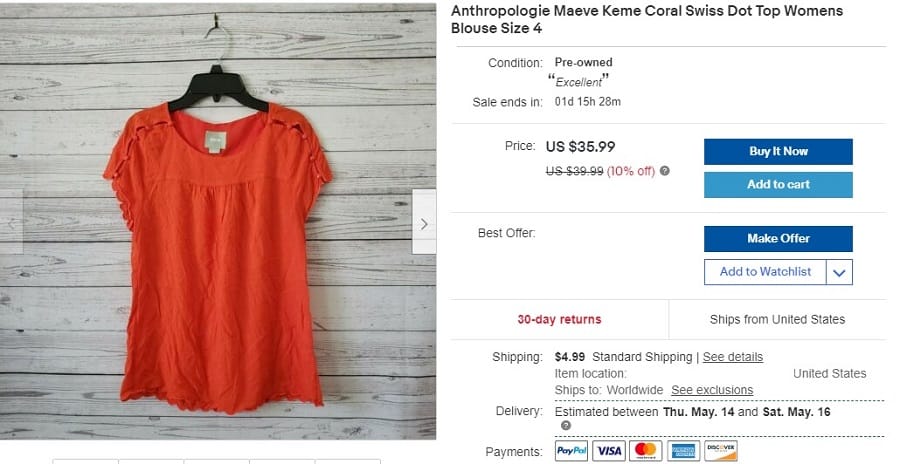 How to Sell Clothes on eBay
When selling clothing on eBay, pictures are everything. If you want your item to sell fast and for top dollar, you are going to need to prepare your item for sale.

Photographing Clothes to Sell on eBay
Make sure the item is clean, free from holes, and is not wrinkled. This means inspecting the hems and looking at the piece of clothing in light for any flaws.
You are going to want to make sure that you hang your item on the best hanger you have on a single colored wall.
If you are using your phone to take the picture, make sure that you have it set to the 1:1 ratio (square picture). This is because eBay likes square pictures best.
Take a photo of the front, the back, the label and the tag that shows the fabric content.
Listing Clothes on eBay
Creating your eBay Title
When listing clothes on eBay, the first thing you will want to do is make sure your title includes the following:
BRAND
GENDER
COLOR
TYPE of CLOTHING
SIZE
For example: Anthropologie Womens Green Skirt Size 2
Once you have the basics, you can add other searchable information.
If the item has other important qualities you think might help it sell like being made of Organic Cotton, Beaded detailing, Pleated, or Length.
Anthropologie Womens Green Plaid Pleated Knee Length Skirt Size 2
If your item is NEW, then I would also add the word NEW to the end of the listing.
Anthropologie Womens Green Plaid Pleated Knee Length Skirt Size 2 NEW
The eBay catalog displays only the first 80 characters of a title, and search engines will not pick up any the extra characters that are not displayed in the title.
This is why your title is so important. You do not need extra words that are not searchable like WOW or LOOK. They will do absolutely nothing to make your item sell.

Adding Specifics to your eBay Listing
When filling in the specifics about your eBay item, you'll find that some fields are required and some are not.
Condition is usually always required.
If your item is new with tags, it will ask you for a UPC. This is field is optional.
Item specifics for clothing usually include brand, size, type, color, style.
I suggest providing as many of these specifics as you can because it will help when people are narrowing their search, say for a particular type of top, size or color.

Description of your item
When listing clothing for sale on eBay, there are a few things that will help you sell. I suggest that you give the following information.
Name Brand & Item
Any special features of the item (hidden zipper, pockets, hook & eye closure, etc)
Size of Item (US sizing)
Measurements of item laying flat (tops: across chest & shoulder to hem, pants: waist, inseam, and rise, skirt: waist, hem to hem)
Condition (NEW, New without tags, Excellent Used Condition, Good Used Condition) and any flaws you may find.
If you do not take a picture of the fabric content, you should also include that in the description field.
Return Policy
If you sell clothes on eBay, you are going to need to know that there is a high rate of return, especially if you don't list your item carefully.
I have found that it is best to offer at least a 30 day window for returns.
If your item is new with tags, your return policy should state that you will only accept the return if tags are still attached.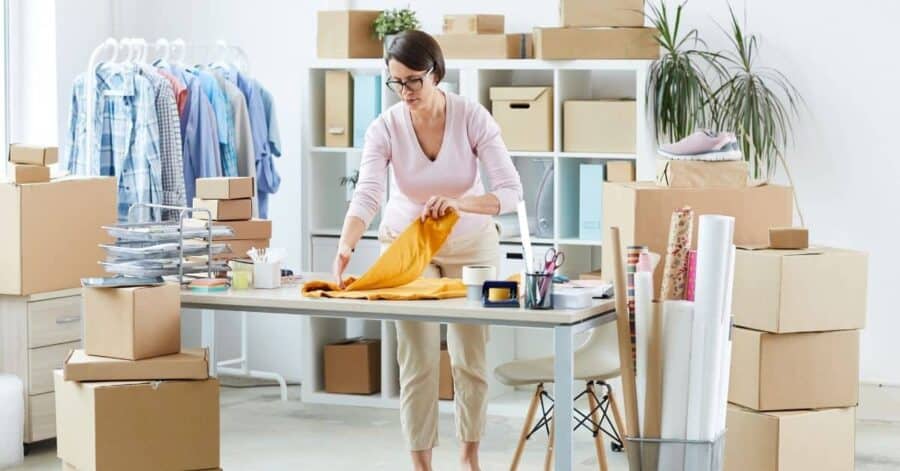 Deciding on Shipping price
When shipping on eBay, you will be able to choose several different options. For clothing, you will most likely choose First Class or Priority Mail.
First Class is far less expensive option (if under 1 lb).
You can decide whether you want to give the customer free shipping (which you will pay), offer a flat rate shipping (that they will pay regardless of the price it actually costs to ship), OR use calculated shipping (which is based on the weight and destination).
We hope that this guide on how to sell clothes on eBay helps you get started in the road to success! If you have any questions about anything else eBay related, feel free to comment below.