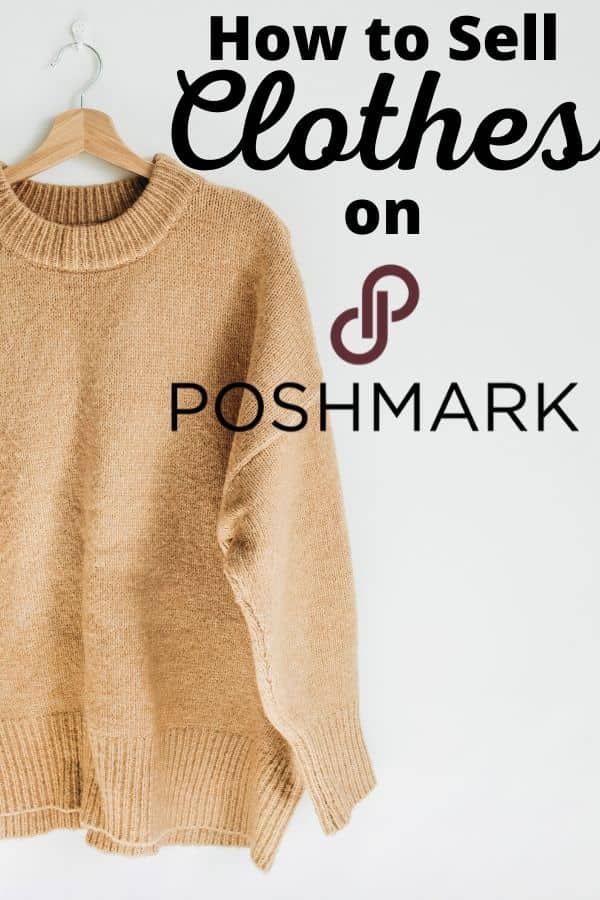 If you are looking for an easy way to earn some extra income, consider selling your clothes on Poshmark. It is easy to set up your account and everything can be done on your cellphone. If you are wondering how to sell clothes on Poshmark, we have some tips for how to get started.

How to Sell Clothes on Poshmark
Make sure the item is clean, free from holes, and is not wrinkled. You will want to look over the item carefully, checking the hems and looking for any flaws.
If you find flaws, think twice before listing. Poshmark is not the place to be listing items that are anything less than in pristine condition.

Listing Clothes on Poshmark
The first thing that Poshmark is going to ask you for is a photo(s) of the item you are listing.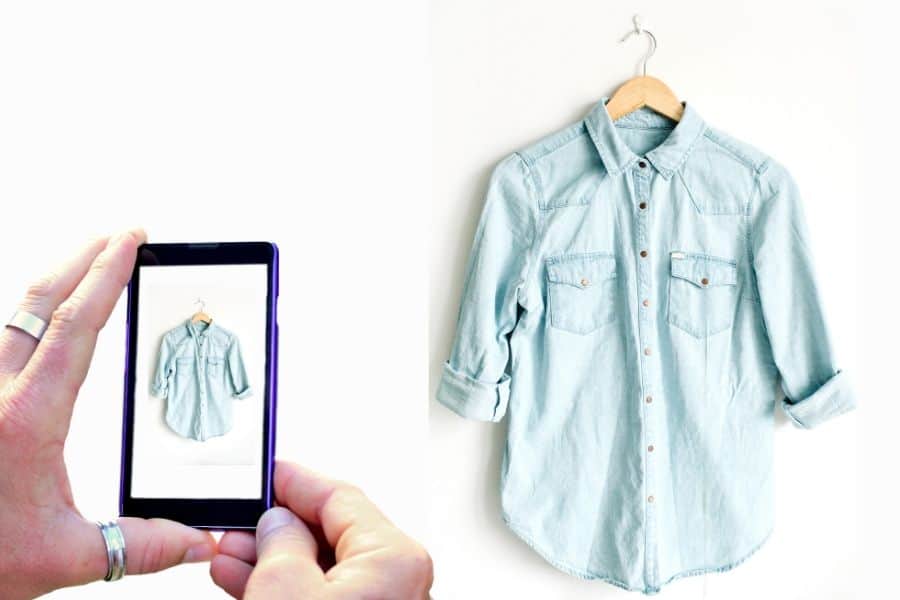 Photographing Clothing for Poshmark
Similar to when selling clothing on eBay, pictures are everything.
You are going to want to make sure that you hang your item on the best hanger you have on a single colored wall or lay flat a hard surface.
Avoid taking photos on your carpet or couch.
It would be better to lay a sheet on the ground to photograph than to simply use your dirty carpet.
When you use your phone to take pictures, make sure that you do so in natural light and that your settings are 1:1 ratio (square picture).
Take a photo of the front, the back, the label and the tag that shows the fabric content.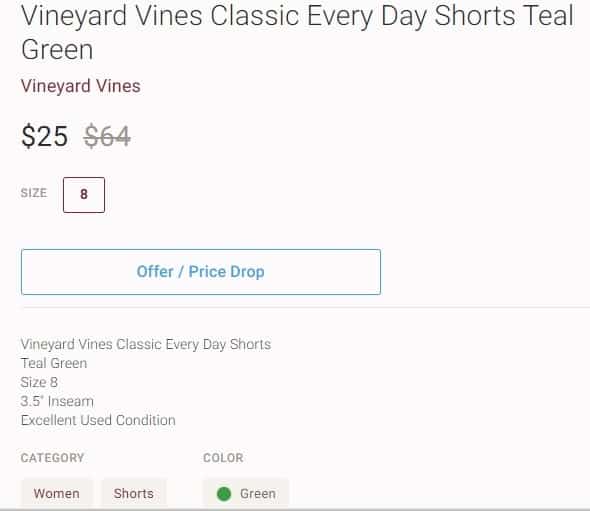 Creating your Poshmark Title
When listing clothes on Poshmark you need to know that this is how people will find your listing. You are only given a set amount of characters to use, so choose them wisely.
You only need to use searchable terms. Think like the customer. What would they be using in a search to find your item?
BRAND
COLOR
TYPE of CLOTHING
For example: Vineyard Vines Classic Every Day Shorts Teal Green
Those shopping on Poshmark usually set up their accounts so that it already filters for size, that is why I do not worry too much about putting that in the title. If you have the extra space, feel free to add that in.
If your item is NEW, then I would also add the word NEW to the end of the listing.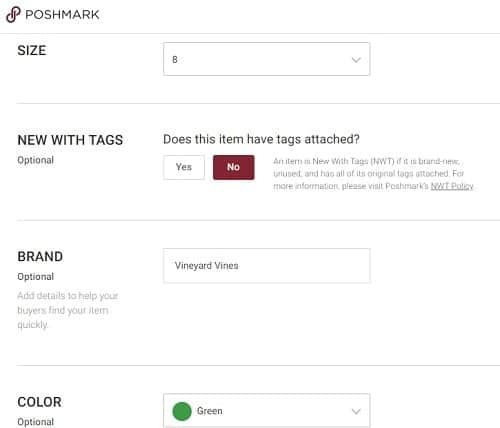 As you continue in the listing features you will be able to add:
Type of Clothing
Size
New or Used
Brand
Color (You can choose up to 2)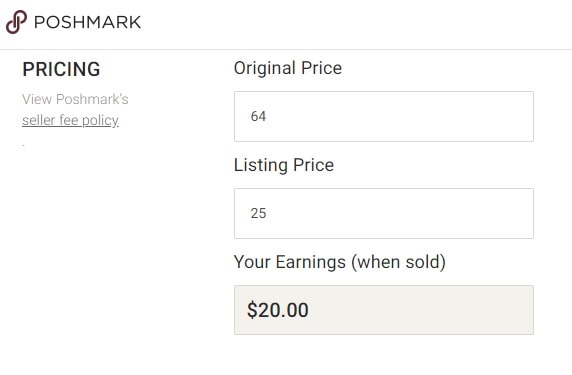 Pricing Your Item for Poshmark
When it comes to pricing clothing for Poshmark, you are going to be asked for the original price and they price you are asking.
Prices are only given in whole dollar amounts.
While most people will accept your asking price, some people will send you an offer for less than your asking price. Make sure you keep this in mind when deciding on your price.
Don't go to low right off the bat!
Your profit is calculated for you so you can see how much money you will get if you sell for your asking price.
Shipping with Poshmark
One thing that I love about selling clothes on Poshmark is the shipping.
The shipping process is seamless.
When you make a sale on Poshmark, you are provided with a pre-paid, pre-addressed label.
All you have to do is print it out, attach it to the package and place in your mailbox!
Selling clothes on Poshmark is really quite easy and the fact that shipping is already factored in, makes it so easy!
We hope that you find our guide on how to sell clothes on Poshmark helpful! If you have any questions about the process, feel free to reach out to us or comment below.