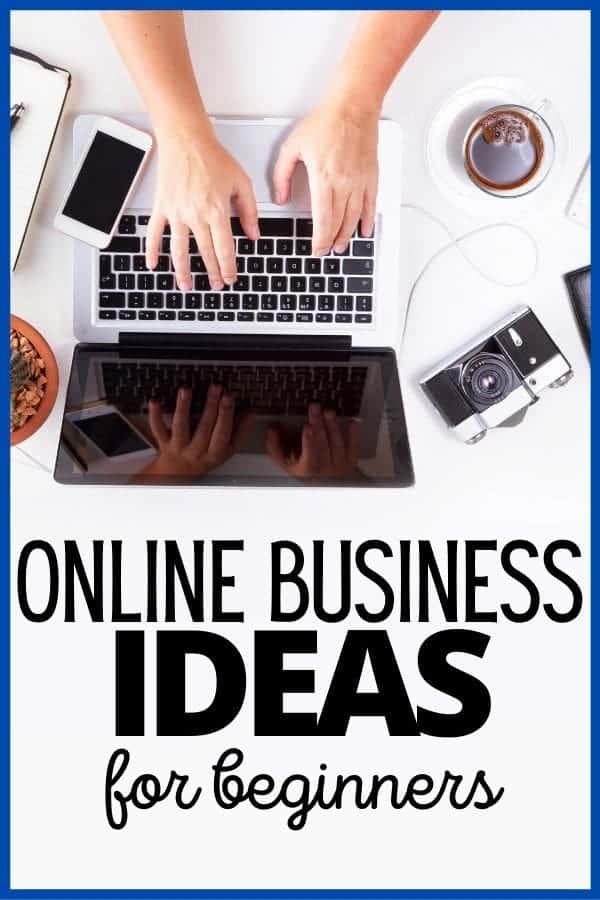 One of the best things about working for yourself is that you get to choose your schedule. This is one of the greatest benefits for people who need to be home, but still want to pull in an income. If you have been thinking about working from home, we have a list of online business ideas that is geared toward people who ready to become their own boss for the first time.
Before you consider whether or not to begin an online business, you need to consider a few things:
Do you have a good computer?
Is your wifi reliable?
Are you self-motivated?
In order to be successful at starting your own online business, you need to be able to answer yes to all of these questions.
When trying to decide which type of online business is right for you, you are going to want to create a list of things you enjoy, gifts that you possess, and skills that you have mastered.
If you are going to make the jump into working from home, do your due-diligence in finding a job that excites you. You don't have to love what you do, but it sure does help!
Online Business Ideas for Beginners
Niche Blog
Are you gifted at writing and have a knowledge base that sets you apart from others? If so, you might want to take a look at blogging.
Gone are the days of blogs that are based solely on someone's life.
The new era of blogging is information driven and if you have a skill that you can share with others, you can really be successful.
Sell Photographs
If you love to take photographs, you might want to try your hand at selling some of the images that you take. Sites like Getty Images and Shutterstock will help you get your images out to people who might want to use them in publications or print.
Start an eBay Store
While you can sell things out of your own home, you can also make a pretty sizeable income flipping items on eBay! The key is to buy low and sell high, but if you have an eye for a deal, you may do quite well!
Run an Amazon FBA Business
Like eBay, Amazon has a marketplace for sellers call FBA. Instead of storing items in your home and then shipping them out, you actually ship the items to Amazon and they store them in one of the their warehouses and ship them out once they sell.
Become a virtual fitness trainer
Are you someone who teaches fitness classes or have a background in training? You can actually make money by teaching classes virtually to people who don't want the hassle of a gym membership!
Start a YouTube Channel
Do you have a chance at being the next viral sensation? Possibly.
But if you want to have a long term income, consider starting your own YouTube channel that focuses on something you are good at.
You could do cooking lessons, review products or even give makeup tutorials!
Become a Virtual Assistant or Social Media Manager
If you want to work from home and can easily take instructions, why not consider working for a company or individual as a virtual assistant or social media manager.
Tasks could be anything from scheduling posts to editing to adding appropriate hashtags.
One of the more popular remote jobs right now if a Pinterest Virtual Assistant where you help create and organize Pinterest for different businesses and bloggers.
Upwork and Facebook groups are great places to look for virtual assistant jobs.
Sell hand-made crafts on Etsy
Those that are creative can sell all sorts of creations on Etsy. Setting up your own shop is easy and you can run your own business at your leisure.
Be a Freelance Writer
If you have a talent for writing, you might want to take a chance at freelance writing.Sites like
UpWork have postings for everything from Ghost Writers to content creators.
Start a Podcast
Podcasts are the wave of the future and if you have the gift for storytelling, entertaining or informing, a podcast might be right for you!
Create an online course
Places like Teachable will allow you to put together your own course on anything that you are an expert on. The best thing about creating your own online course is that once you have it up, it will continue to sell generating income on its own.
If you want to work for yourself out of your home, you have a ton of options. While you might not make a ton of money out the gate, if you put in the work, you really can bring home a great income.
Do you have any online business ideas for beginners that we haven't mentioned?