If you're looking for a way to make some extra money, selling on eBay is an excellent option. You can turn your unwanted items into cash or buy new products at a discounted price and resell them for profit. Either way you choose to sell, you will definitely make money if you follow this eBay for Beginngers guide.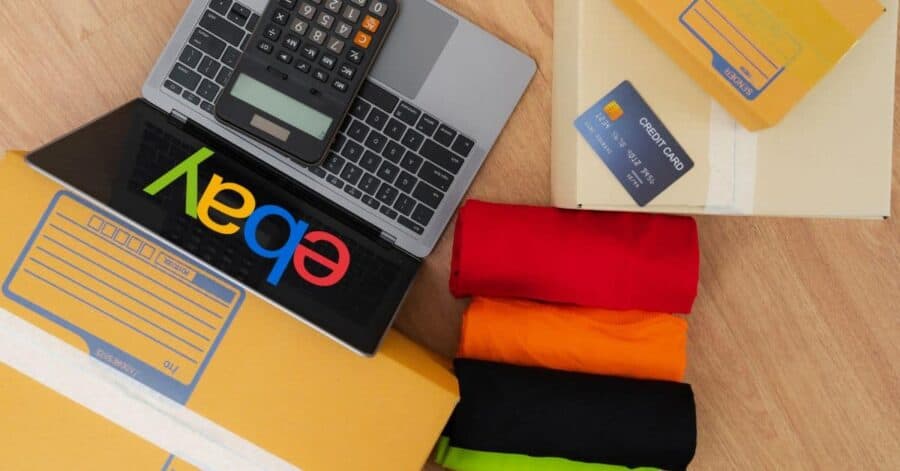 How to Sell on EBay for Beginners (Step by Step Guide)
Register for an Ebay account
To initially open an eBay account, you will need to choose either a personal or business account.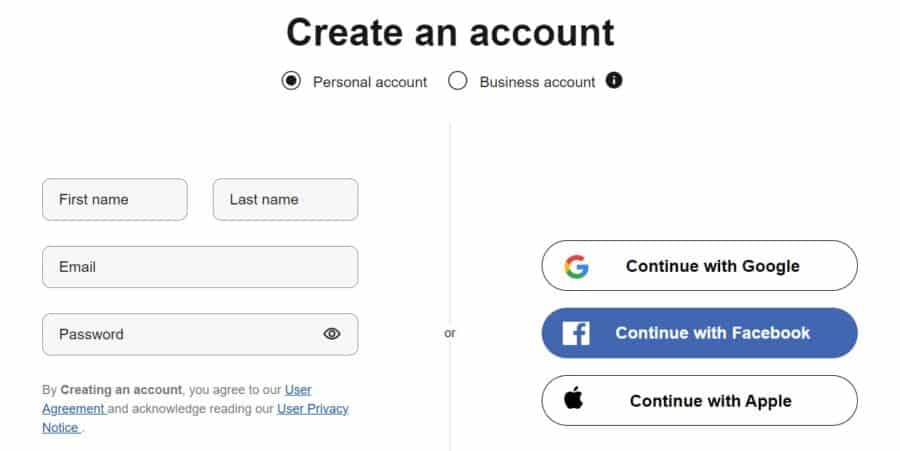 Choose a Personal account, if you sell on eBay as an individual, and try it out. If you already have a business, then you should choose a Business account.
Those opening a Business Account will ask for some additional details, like your business name, type, and address, as well as any beneficial owners, officers, directors or account managers. Only do this if you have this information readily available.
You can switch from personal to business later if you so choose.
Ebay requires all sellers to link their eBay selling account to a bank account or a credit card to open the account. This is where deposits from your eBay sales are placed and where your selling fees are taken from.
Once all of this information has been verified, you will get an email notification. Make sure that you check your email (and SPAM folder) for this information.
Be prepared for eBay to ask you for your phone number to verify your account as well. This is an added measure to make sure you are who you say you are and able to be contacted by eBay.
This does NOT mean that your customers will have access to your phone number. You get to choose how customers contact you, and I would recommend using email.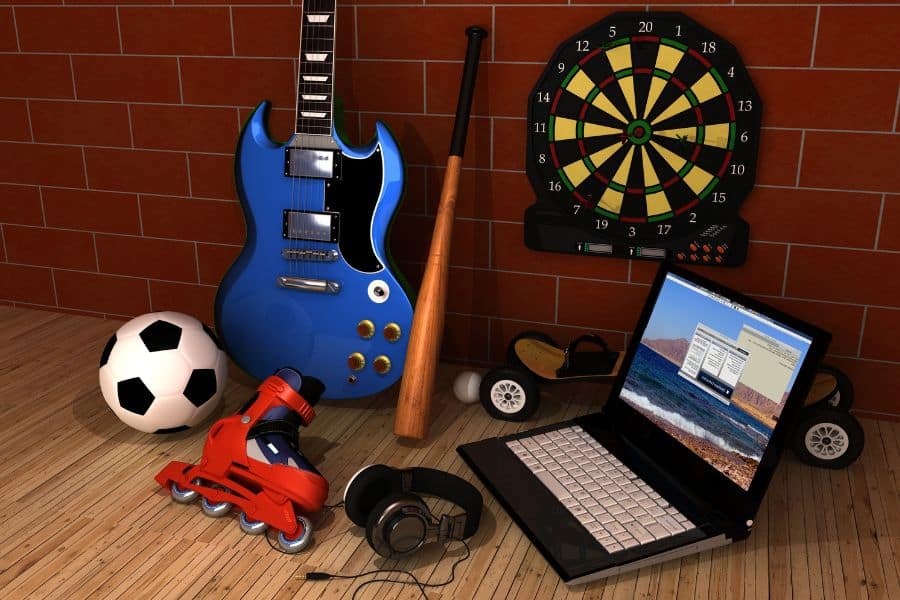 Choose your products to sell on Ebay
The first thing you're going to need is some sort of item that can be sold, so decide what you want to sell.
Pick items that are low-priced and easy to ship.
You may also want to consider picking something unique or rare, as these items tend to sell for more money.
Yardsales, thrift stores, and discount outlets are great places to find things to resell for money.
If you are selling on eBay for the first time, you should start by selling something you already own until you get the hang of the process.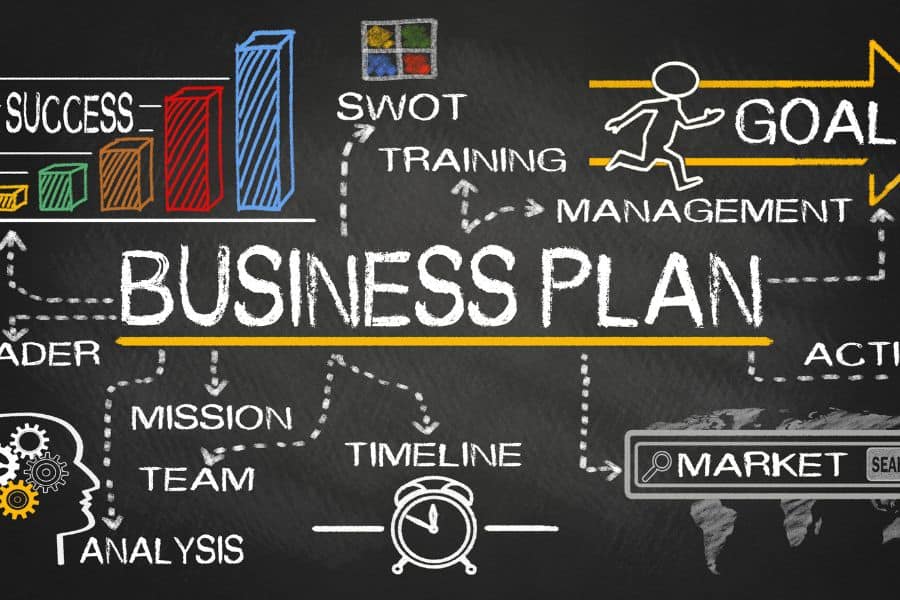 Create a Business Plan
Come up with a business plan that includes setting financial goals and profit margins.
If you want to be successful selling online, you need to determine how much money you need to make each week, biweekly, or monthly.
Research items to sell, methods to acquire items, and calculate the costs associated with selling those items.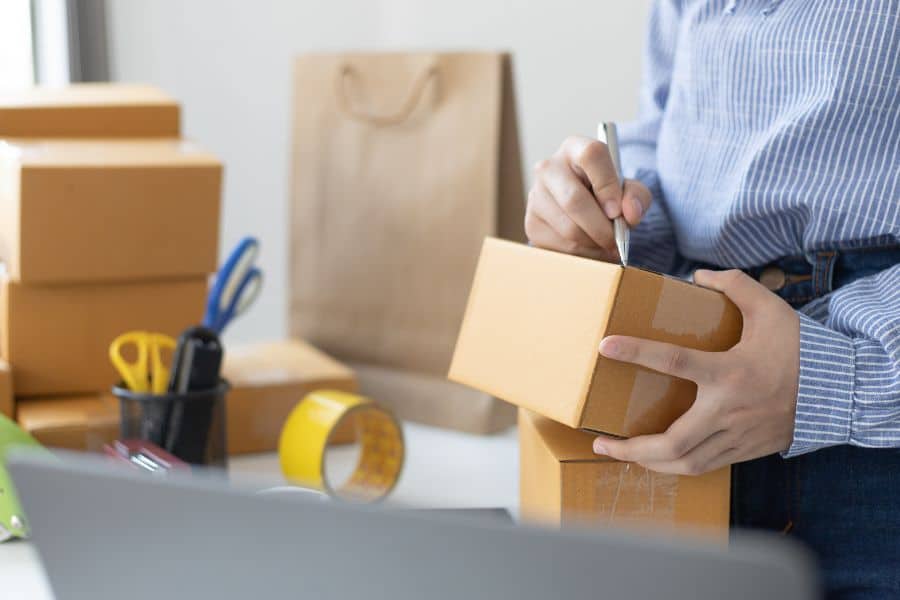 Invest in Shipping Supplies
You don't have to get too much, but if you are going to be selling items full-time, there are a few things you will need to be able to run your business out of your home.
I would suggest you purchase a scale, label printer (if you don't already have a printer) and order some free Priority Boxes from USPS.
Did you know you can ship items straight from your house without having to even go to the post office?
All you need is an account with USPS (it's free) and to request free package pick up.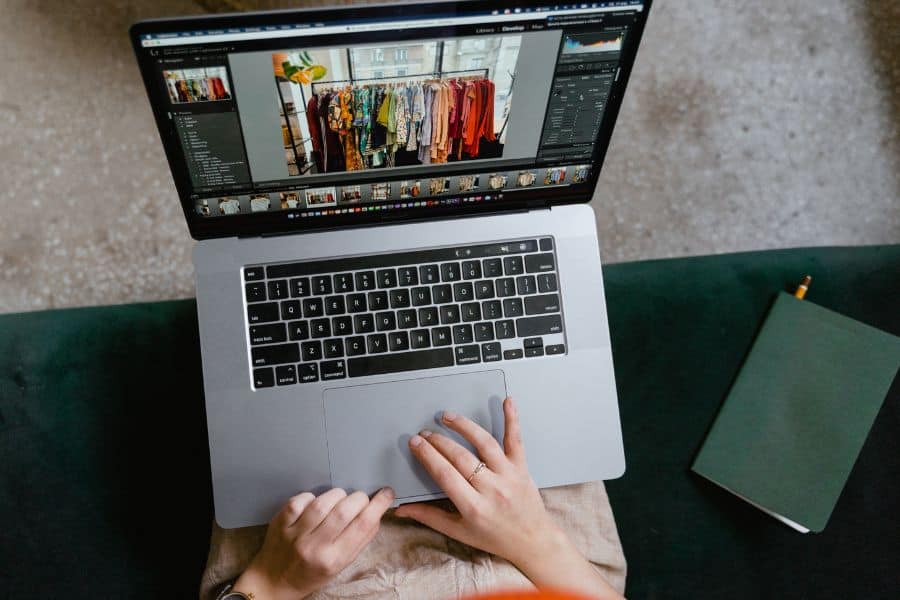 Setting up Your First Ebay Listing
Ebay has a great listings template that will help you list.
The main thing to keep in mind is to make sure that the items you list are in the correct category and format so that customers can find them!

Creating an eBay Title
When it comes to forming your listing title, you will want to make sure that you utilize all the characters you are given and use great keywords.
Ebay search is very broad, so the title needs to be focused on what the buyer is looking for instead of what you are selling.
Get in the head of the buyer. If you were the buyer, what words would you be using to find the item you are selling?
Great ebay keywords will include things like brand name, product type, color, size, etc.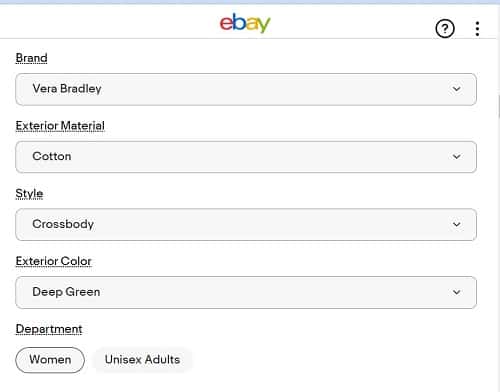 Ebay Specifics for Item
Besides the title, you also need to make sure that your eBay listing has the Item Specifics section completely filled out.
When possible, list the UPC, this helps people who search by scanning a UPC. If you don't have it, don't worry! You can leave it blank or if your item is new, just put in "Does not apply."

Item Description
The Description section is a chance for you to give extra information that wouldn't fit inside the title field.
If you are selling clothing, this is where you should place measurements.
If you are selling a beauty product, you can add the expiration date or the product usage information.
The main thing is to make sure you put all relevant information that your buyer may have questions about.
Pricing
When it comes to pricing your items, you will notice that eBay may give you a price range to consider. I would NOT use the suggested price. Instead, do your own research by looking at the sold comps.
I always suggest starting at the highest comparable SOLD price and using the offer feature.
You will also want to consider the eBay fees and the personal profit goals you came up with in your Business plan.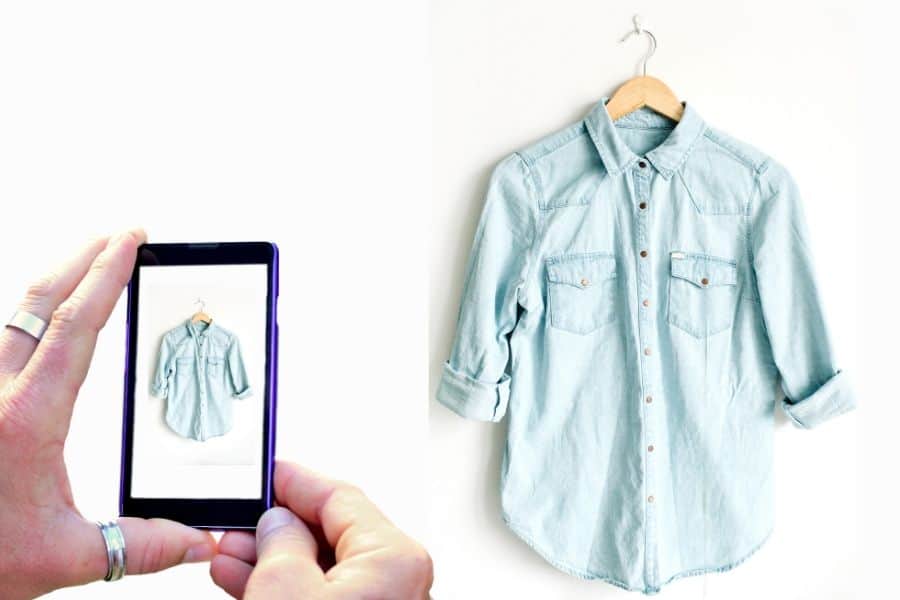 Photos
When it comes to taking photos of your items, you can simply use your phone. Make sure that your phone is on 1×1 square size setting.
Once you've photographed your item, you can then go in and remove the background which is one of the best features eBay has added!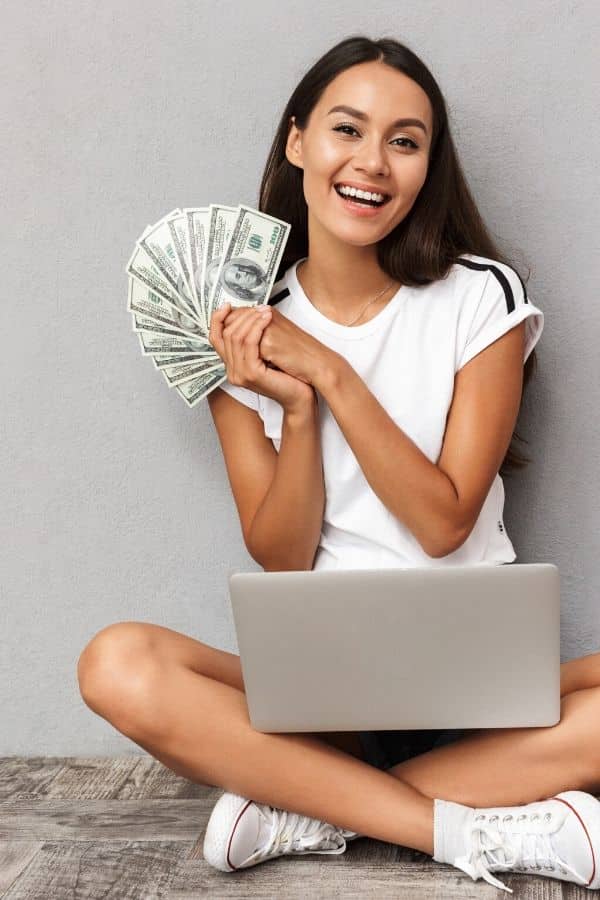 Selling on eBay is one-way people are able to make some extra cash. It can be a lot of work, but if you follow this eBay for beginners step-by-step guide, and have patience, it will pay off in the end.